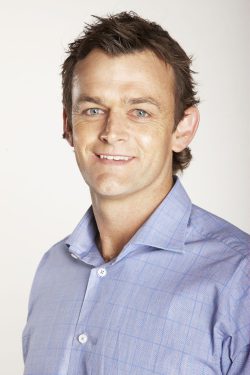 Adam Gilchrist
Patron of the Lords Taverners Northern NSW
After seven years of hard work and the leadership of an inspirational team of Executive Members and Program Chairpersons, the Northern NSW Branch of The Lord's Taverners has become the lighthouse example of the whole organisation. Initiated by Stan Gilchrist in response to a throw-away comment by Mike Coward, the work done by so many enthusiastic and energetic leaders has shown just how an organisation can give the young and disadvantaged a sporting chance!
Overcoming the disadvantage the Branch itself has of a small drawing constituency by the establishment of the "Captains" in distant centres, the Branch now has a huge geographical coverage, having active members and helping kids in places from Taree in the south to Tweed in the north and west to Narrabri and Wee Waa. These Captains and members outside of Lismore have done a wonderful job of establishing localised activities and recognition.
I have observed the passion of Branch members at close quarters having enjoyed several functions and events and commend the leadership team on all they have achieved. I look forward to new developments under the new Chairman, Graeme Hoskins.
Well done, Lord's Taverners Northern NSW! Keep it up.
– Adam Gilchrist