Malawi Cricket Internship Application Form
Lord's Taverners Australia, Northern New South Wales
Position Description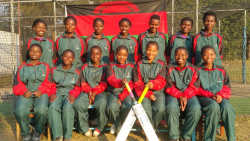 Position title:
Malawi Cricket Intern
Position type:
Internship
Location:
Blantyre, Malawi
Date posted:
2023
Stipend
$3,950.00 (AUD)
Applications close:

TBA

Dates:
April – August
# Positions available:
2
Key relationships:
Malawi Cricket Union C/O The Cricket Academy, Lord's Taverners NNSW and Malawi Internship Committee (within LTNNSW)
Lord's Taverners NNSW Mission:
Enhance the prospects of disadvantaged and disabled young people using cricket and other forms of sport and recreation to engage with them.
The Lord's Taverners Northern NSW (LTNNSW) are excited to announce the continuation of the Malawi Cricket Internship Program which started in 2018.  Due to restrictions in international travel this Internship is currently on hold.
Amongst all else, our hope is for this program and the experiences it brings to be thoroughly enjoyed by the intern(s) and for it to be mutually beneficial for the Malawi Cricket Union and LTNNSW. More specifically, the overarching goals of the Malawi Cricket Internship Program are:
Providing an opportunity for young people from Northern NSW to experience the cultures and cricket programs of a foreign country;
Providing an opportunity for young people from Northern NSW to develop cricket coaching, life, people and leadership skills while immersed in The Cricket Academy programs;
Supporting cricket programs in Malawi with human resources; and
Developing intern(s) skills so that they can contribute to LTNNSW upon returning.
This position has key requirements from two parties, namely the Lord's Taverners NNSW (scholarship and program provider) and the Malawi Cricket Union (organisation the person will be interning with). The requirements from each of these parties are detailed below:
The LTNNSW expects the following from the intern(s):

Represent Lord's Taverners in a professional and reputable manner while in Malawi;
Represent the interests of Lord's Taverners while in Malawi by setting up relationships for future exchanges;
Regular reporting on their situation and progress;
Regular updates on activities with photos that LTNNSW can use in social media;
A desire to work with Lord's Taverners NNSW upon return will be looked upon favourably

The MCU expects the intern(s) to be involved in the following while in Malawi:

Assist with event planning and management
Working closely with the head coach;
High-performance program, players scouting and national teams (men & women);
Development programs (U13/U16/U19) outreach and pathway;
Coach, umpire and support The Cricket Academy's staff education;
Education and lifestyle program;
Being a good role model and mentor while maintaining a strong work ethic;
Media, marketing and fund-raising;
General administration;
Facilities improvement; and
Doing so in a respectable manner that personifies good cricket etiquette.
Essential
Be 21 years old or older as of January 1st 2023
First Aid certificate – must be obtained before departure; and
Experience playing and coaching cricket will be looked on favourably but is not essential. There is an expectation you will complete your Level 1 Cricket Coach Qualification before you depart.
Desirable
Several years experience playing/coaching/umpiring cricket;
Australian driver's licence;
Applicants should not expect to financially benefit from this position. No salary will be paid to the intern(s) by either the Lord's Taverners NNSW nor the Malawi Cricket Union for their work as a cricket intern. Financial support will, however, be provided to the intern(s) to cover specific costs as outlined in the table below.
| | | |
| --- | --- | --- |
| Costs | Notes | Covered by |
| Return flights | Nearest Australian capital city to Blantyre, Malawi | LTNNSW |
| Accommodation | MCU will provide USD$10/night for safe and secure accommodation | MCU as outlined |
| Travel insurance | Coverage provided will be for travel in and across Africa but only for the duration of the internship | LTNNSW |
| Medical expenses | Vaccinations, malaria tablets and first aid | LTNNSW |
| Transport (cricket) | All cricket related activities | MCU |
| Transport (non-cricket) | All non-cricket transport | Intern |
| Visa | 6-month multiple entry tourist visa (USD$150) | Intern |
| Food | Estimated at USD$20/day | Intern |
| Required certificates | Any costs associated with obtaining First-Aid or Community coach accreditation | Intern |
The LTNNSW advises each intern to have at least AUD$1000 in personal savings for each month of their program.
Personal travel in Africa: The intern(s) are encouraged to use this experience as an opportunity to do personal travel through Africa. This will be completely self-funded by the intern(s) and must be coordinated with the Malawi Cricket Union;
Cricket accreditation: While in Malawi the intern(s) are encouraged or may be given the opportunity to obtain higher coaching or umpiring accreditation with internationally recognised cricket bodies such as Cricket South Africa. The intern(s) are encouraged to pursue their level 2 coaching accreditation with Cricket Australia upon return to Australia.
To apply for the 2023 Malawi Cricket Internship position, you will need to submit your application via our online form here:
Malawi Internship Application
Application for Malawi Cricket Internship