Past Scholarship Recipients:
Alanna Weis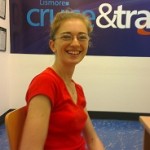 B. Arts/B. Education (Early Childhood) 2013-2016 @ SCU
In 2013, Alanna Weis was the first of our Scholarship winners and she graduates as an Early Childhood Teacher this year. Throughout her four years of University studies Alanna has always found time to assist our Branch as a volunteer. Alanna has found employment as an Early Childhood Teacher at Kyogle. We wish Alanna well in her future.
Lachlan Crowther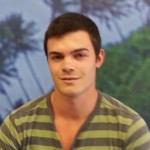 B. Sport & Exercise Science 2014-2016 @ SCU
Lachlan Crowther was awarded his Scholarship to commence his studies in 2014. Lachie studied for a Bachelor of Sport and Exercise Science and successfully achieved his goal in December 2016. Lachie is returning to SCU to commence his Masters in the same discipline in 2017. During his studies, Lachie has volunteered on many occasions to assist us with activities.  Lachie has now become a member of the Branch and we look forward to supporting and working with him in the future.
Current Scholarship Recipients:
Michelle has lived in the Blue Mountains and Melbourne before moving to Ballina to be closer to family. Michelle is an indigenous single mum with a daughter aged two. Michelle has worked in Pre-schools mainly with disadvantaged youngsters. A recent experience was as a support worker with an autistic child to prepare him for primary school. Michelle has a Diploma in Community Services and will now study for a Bachelor of Arts/Bachelor of Education (Primary/Early Childhood). Already Michelle has worked with us as a volunteer at the water point for the Lismore Sampson Fitness Challenge. We  wish her well in her studies this year.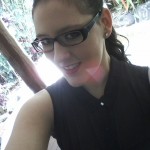 Tineka Frampton from Terranora.

Tineka is in her third year studying a Bachelor of Arts and a Bachelor of Education (Primary and Secondary) at SCU. Tineka participated in the 2015 Camp for Disadvantaged Youth from west of the Divide at Lake Ainsworth. The Scholarship has assisted in paying for rent in Lismore and the purchase of text books and other writing expenses. Tineka has already worked with charities and with disadvantaged youth and intends to continue this following her graduation in 2018.

I would like to express my highest regard to the members of the Lord's Taverners for their generous scholarship to help my endeavours into studying education. The grant has greatly assisted in the purchase of my required textbooks and writing equipment. In order to attend Southern Cross University a large portion of the scholarship has gone towards paying my rent.

I am extremely grateful for the assistance and interest in my educational endeavours that the members have shown. Being awarded this scholarship, as well as personally meeting the members of the organization, has allowed for a great confidence boost and serves to ensure I consistently continue to work to the best of my ability. The scholarship has allowed me to pay for many of the direct costs of University that I would otherwise have struggled to pay.

Thank you from the depths of my heart, for having the faith and trust in me that has warranted your generous assistance. I truly and whole-heartedly appreciate this chance to better my education without the stress of costs.

Thank you, Tineka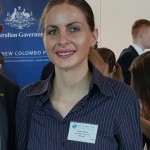 Shana Miller from Goonellabah.

Shana is studying a Bachelor of Psychological Science and a Bachelor of Clinical Sciences at SCU which she will complete in 2017. Shana will then continue with post graduate studies for a PhD. Her aim is to do research into drugs and drug taking. Shana is a volunteer assistant researcher for the Cancer Council NSW.

I am incredibly grateful to be the 2016 recipient of the Lord's Taverners Scholarship and would like to sincerely thank the members for all of the wonderful work they do. I am a mother of two, and concurrently studying a Bachelor of Psychological Science and Bachelor of Clinical Sciences. This scholarship has helped enormously with easing the costs of study and life. I have been able to purchase textbooks as well as a computer, which has  been a huge benefit to my studies.

It was also very nice to meet my donors and have their support extended to me. This has been a big boost to my confidence as well. It has been a long journey for me to get to where I am today and I really appreciate the opportunity to study. I would like to complete my PhD so I can become a researcher in the field of addiction.

Shana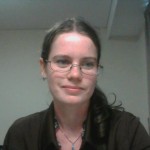 Jessica Laughton from Tabulum.

Jessica is studying a Bachelor of Arts (Ancient History and Archaeology) at the University of New England (Armidale). The Scholarship enables Jess to pay her HECS fees and to participate in extra -curricular courses during the year. She is currently Secretary of the UNE Archaeological Society. Jess has participated in a number of Branch activities as a volunteer.