University Scholarship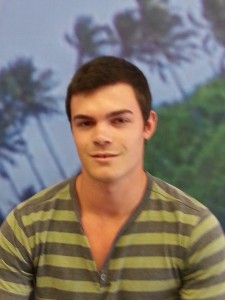 OUR 2014 UNIVERSITY SCHOLARSHIP AWARDEE.
Following in the footsteps of our inaugural (2013) University Scholarship awardee, Alanna Weis, our 2014 scholar is Lachlan Crowther. Lachlan is a Lismore lad who will be studying in the Sport and Exercise Science school with a view to becoming a secondary Physical Education teacher.
A graduate of Richmond River High School, Lachlan has already made a real mark in his community, working at The House With No Steps as a carer, playing a wide range of sports, and achieving his Private Pilot's Licence as well as his Higher School Certificate.
Lachlan has impressed everybody with his willingness to become involved in our branch, having responded to several requests for voluntary work since being awarded the scholarship. We will follow Lachlan's progress as closely as we have followed Alanna, and we look forward to our continued relationships with, and support of them both.