It all began with a group of cricket-loving spectators who used to regularly congregate at the Tavern at the Lord's Cricket Ground in England. Through general conversation they decided they wanted to give those who were young, disadvantaged or disabled a better chance of furthering their love of and involvement in the game of cricket, or sport in general. Thus the organisation called "The Lord's Taverners" was formed.
The Lord's Taverners Australia was formed in 1982. We are an autonomous organisation with branches in all States and Territories of Australia, with approximately 2500 members. This club was registered as a charity dedicated to the promotion of cricket among young people.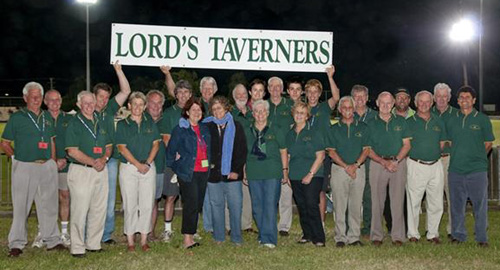 Our Lord's Taverners Northern NSW Branch was officially launched in September 2009 with very strong interest from many people throughout the Northern NSW region from Taree through to Tweed Heads. Our members come from all walks of life with media, the professions, the arts and business communities being well represented. What we have in common is a love of sport generally, a love of cricket and most importantly a desire to raise money to support disadvantaged and disabled young people.
The Lord's Taverners is best described as a charitable association which exists through membership subscriptions, corporate and community partnerhsips, fund-raising activities and donations. Funds raised are distributed to worthy causes.