Current Scholarship Recipients:
Shauna Donnelly from Lennox Head 2023-2029 (P/T)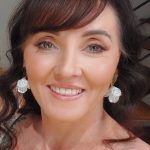 Shauna was awarded a Seawind Southern Cross University Scholarship to study a Bachelor of Education at the Lismore campus.
"The financial assistance that you have provided has given me the opportunity to breathe. It has eased my worries about day-to-day living expenses and my tuition cost accumulating. My children and I are able to share more quality time together due to me not having to seek employment to afford life as a student and a solo mum.
I have thoroughly enjoyed meeting other students. I thought with online learning it would be rather isolating but this term we did a group assessment over a period of 5 weeks. The students in my group were amazing. We all came from such different backgrounds but clicked into an easy-going group who supported each other really well. I am very grateful for this experience and look forward to keeping in touch with those I've met.
As I am only in Term 3 of my studies my goal at this stage is to learn as much as I can about everything I can. I would like to say, from the bottom of my heart I thank you for choosing me. Thank you for believing that I am someone who could quite possibly make it through this university life and change the future for my children and myself.
I appreciate everything you have offered me. Once again, thank you for your support and for believing in my potential. I am appreciative of this scholarship and look forward to making the most of it."
Shauna
Tim Browne from Kungala 2023-2026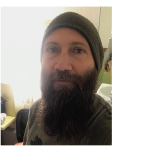 Tim is studying a Bachelor of Education at the Southern Cross University Coffs Harbour campus and has been awarded a Lord's Taverners Scholarship for 4 years.
"I feel super blessed and deeply honoured to have been chosen as a recipient of a Lord's Taverners scholarship through Southern Cross University. In part, the grant has affirmed my decision to, despite my nerves and the competing demands of being a parent and carer, return to study and re-train to be a teacher. I've become more and more passionate about developing resilient and confident young people, and in doing so have wanted to make a contribution. Teaching was my choice and the scholarship is an incredible support. Practically the grant has already provided me with equipment I needed for study as well as alleviating some of our family's financial pressures.   I feel empowered through Lord's Taverners and their partners' support and want to offer the same to the students I will eventually teach once I graduate."
Tim
Alice Reynolds from Wooloweyah 2023-2024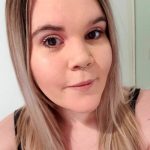 Alice was awarded a Seawind Southern Cross University Scholarship to study Honours in a Bachelor of Psychological Science degree, based in Coffs Harbour.
"The Lord's sTaverners Scholarship has come as an immense aid in supporting my academic journey! I am a high achieving student and am aiming to attain First-Class Honours so I can get into a PhD program successfully. Therefore, I need access to textbooks, resources and aids for my learning. As a person from a low socio-economic background, care provider for family members and someone with learning difficulties, maintaining my own well-being can be challenging at times. I am passionate about learning and aspire to have a career in academia and research. I want to be able to give back to the mental health community and Lord's Taverners is helping me do that!"
Amber Wheatley from Lismore 2022-2024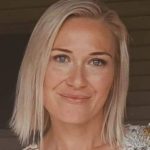 Amber was awarded a Southern Cross University Scholarship to assist with her studies in a Bachelor of Education.
Thank you, Lord's Taverners, for selecting me to receive this assistance, being grateful is an understatement. In receiving the scholarship, it has lowered my anxiety levels going into my first placement, as I and my family are facing some hardships at this current time. I am presently living at my sister's house with my two children, Sophia who is five and my son Chaise, who is eight and has a diagnosis of ASD. We have been affected by the recent floods, losing our home and all our belongings, so every little bit of help is greatly appreciated at the current time.
This assistance will allow me to purchase study resources that I lost in the floods, so that I can rebuild my learning space. In turn, this will encourage me to continue studying my great passion for education and support me to focus on being the best preservice teacher I can be for our local students.
Amber
Brianna DiBari from Coffs Harbour 2021-2023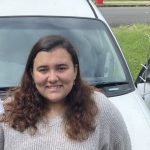 Brianna was awarded a Southern Cross University (Coffs Harbour campus) Scholarship to study Nursing. 
The support that I have been receiving from the Lord's Taverners has helped me
immensely with financial support through studying while I could not work. This year is my third year of study and hopefully my last year if everything goes to plan, and this scholarship will help me greatly in 2023 while I still have a few more placements to get through! For the past two years I have enjoyed my course/study so much and I am very keen to start my nursing career.
Thank you Lord's Taverners,
Brianna