Lord's Taverners Northern NSW
by cricket writer Mike Coward.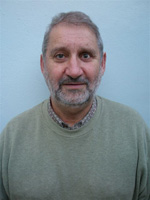 As it happened, more than one member of the renowned Gilchrist cricket clan sought new challenges as 2008 gave way to a new year of limitless possibilities.
While redoubtable Test wicketkeeper-batsman Adam adjusted to life away from the middle, his father Stan was also looking for a change of direction and emphasis.
By chance, Stan and I caught up over a sauvignon blanc or two at a barbecue at the Perth home of colleague John Townsend, the cricket writer for The West Australian newspaper.
Stan, a fine player himself in sprightly days and a respected coach, pricked up his ears when the chat suddenly turned to the various charities within the cricket community.
He confided that involvement in one of the game's benevolent causes appealed to him greatly. Never one to miss a chance to spread the word of these admirable organisations I promised that Greg Brown, the national chairman of the Lord's Taverners, would be in touch with him – and promptly.
As ever, Greg acted swiftly and I'm thrilled that barely nine months later the Lord's Taverners Northern New South Wales is a vibrant and ambitious entity with Stan its dedicated inaugural chairman.
At the encouragement of good cricket folk in Melbourne, in 1982 I became a foundation member – number 19, for the record – of the Lord's Taverners Australia.
Personally and professionally I have been closely involved with many of the branches over the past 27 years and marvelled at the spectacular growth of the organisation.
It is wonderful and exciting that that the mantra "giving the young and disadvantaged a sporting chance" has now spread to Northern New South Wales.