ADAM GILCHRIST BREAKFAST
ADAM RETURNED TO HAVE BREAKFAST WITH US.
Adam Gilchrist, our Patron and Australia's former record-breaking wicketkeeper/batsman,came to breakfast at Trinity College Sports Centre.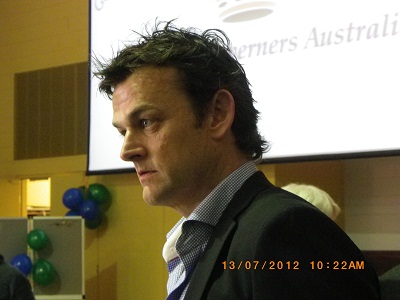 This was a special occasion, and 200 people gathered to enjoy the occasion, and to support the excellent work our management committee is doing helping young northern NSW athletes in many sports.

Our Patron, Adam Gilchrist, was not the only attraction, as he was joined by Kevin Junee (former Australian Rugby League Kangaroos' half-back and local organiser of "The Men of League"), Mandy Nolan (well-known local comedian and outstanding personality) and Kerry O'Brien (renowned ABC presenter currently leading the Four Corners program).
Kerry O'Brien was the guest compere, and provided a spirited program with the other three guests, which entertained and enthused us all.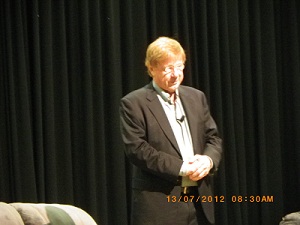 Kevin Junee provided many insights into the world of professional sport, prompted by inciteful questions from Kerry, while Mandy held the whole program together with her enthusiasm and humour.
Here, Mandy prepares to challenge Adam to hit a ball into the crowd: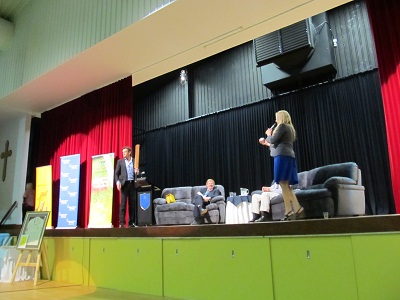 while Kevin answers pointed questions: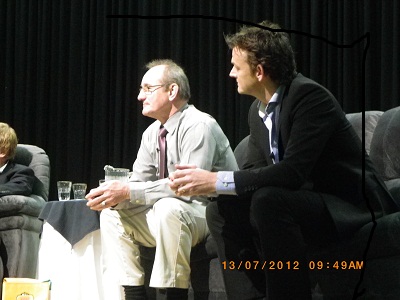 And the audience remained attentive: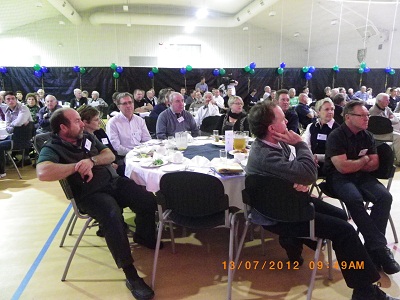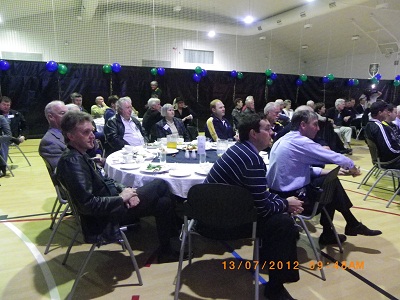 What a great way to start the day.