Adam Gilchrist Scholarship Awardees 2018
Congratulations to all who submitted applications for the 2018 Adam Gilchrist Scholarship. Our Scholarship Committee really enjoyed reading all your applications and interviewing and speaking to all involved.
The 2018 Adam Gilchrist Scholarship Awardees are:
Tilly Lugg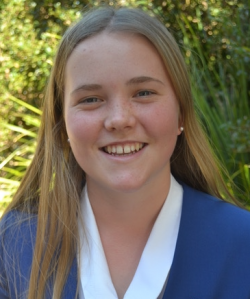 Tilly is a Wicket-Keeper/Batter from Coffs Harbour in Northern NSW. Tilly will be playing for Merrion CC in Dublin, Ireland.
My interest in cricket actually began as a commentator. When I was a young girl I used to jump on the trampolin
e with a toy microphone and commentate on my Dad and brother's matches in the backyard. It wasn't until my brother middled a lofted cover drive into my face that I decided I actually wanted to pursue the sport itself – and perhaps get him back a little.
So I practiced my batting in the backyard with Dad and Lachie and eventually got into the primary school boys team. My school coach then lined me up to trial for the North Coast PSSA girls' team, which I was selected in and that was really the start of my love for cricket.
I then signed up for a junior club team the following season, and kept whenever the boys would hand over the gloves. This lead to selection for North Coast in the NSW Female Cricket Academy. The academy years have probably been the
highlight of my time playing cricket so far. We had a really tight-knit group of players, and highly skilled, supportive coaches and out of the six years I represented North Coast at the country championships, our team won the last five titles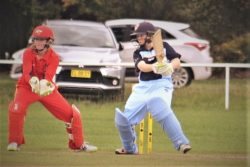 Through the amazing pathways provided by Cricket NSW for female athletes, I started to get picked in NSW country teams and then state teams. I've represented ACT/NSW Country for the last five years in U18 and U15 divisions, winning my first ever National Championship in 2017/18 – my last year! I also played for North Coast in the NSW Combined High Schools tournament for five years, and was selected in the CHS First XI for three. The last two years I was in the opens Women's NSW Country team, which gave me great experience playing with and against older women.

I am extremely grateful for the opportunity provided by the Adam Gilchrist Scholarship to play cricket overseas. I can't wait to head over to Ireland, play some high level cricket and make some more wonderful memories and friends. To be sure an opportunity I would never have dreamed of as that wee lass bouncing on the trampoline.
Alana Ryan
Alana is a Wicket-Keeper/Batter from Cowra in Western NSW. She will be playing for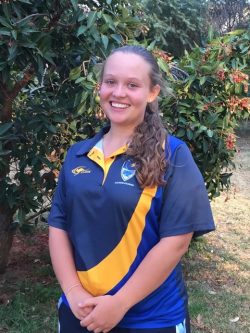 The Hills CC at Drogheda in Ireland.
I first started playing cricket when I was 10 years old where I was chosen to be our Primary School wicket keeper. This was where my love of the game began and the start of many memories. My first big representative carnival was when I was 14 years old at the U15 National Championships where I was chosen as the wicket keeper for ACT/NSW Country. I first made
my mark with the bat the following year however, where I was fortunate enough to make it into the Australian U15 honour team and to the Brisbane Talent Camp. I was also chosen to play in the U18 National Championships for ACT/NSW Country when I was 15 and continued to represent at
this level for a further 3 years. Currently, I am an opening batter and wicket keeper for Bowling Club in the 2nd Grade men's competition in my home town of Cowra and also for Penrith in
the Sydney
Women's First Grade Competition. Cricket has already given me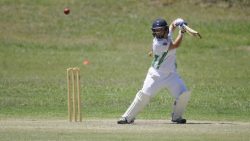 so many opportunities to make life lon friends and to travel Australia so I feel honoured to receive another big opportunity to play cricket in Ireland, thanks to the Adam Gilchrist Scholarship. I hope to gain valuable experience from this trip and to develop not only as a player but as a person too. I hope to strengthen my game so that I can come back to Australia bigger and better and hopefully make even more representative sides